Rapid Talks
ONE MINUTE. ONE CHANCE
_________________________________________________________________________

At the Australian Placemaking summit, delegates now have the opportunity to play a dual role as attendee and knowledge sharer.
After the formal keynote presentations and panels conclude, 30 delegates* will take the stage for exactly one minute each and share something that encapsulates their placemaking/urban design related expertise.
Present your ideas, latest or best work, thoughts, or philosophies –anything that unveils enlightening or inspiring ideas on placemaking – provided it falls within the one-minute window.
_____________________________________________________________________________________________________________



Here's How it Works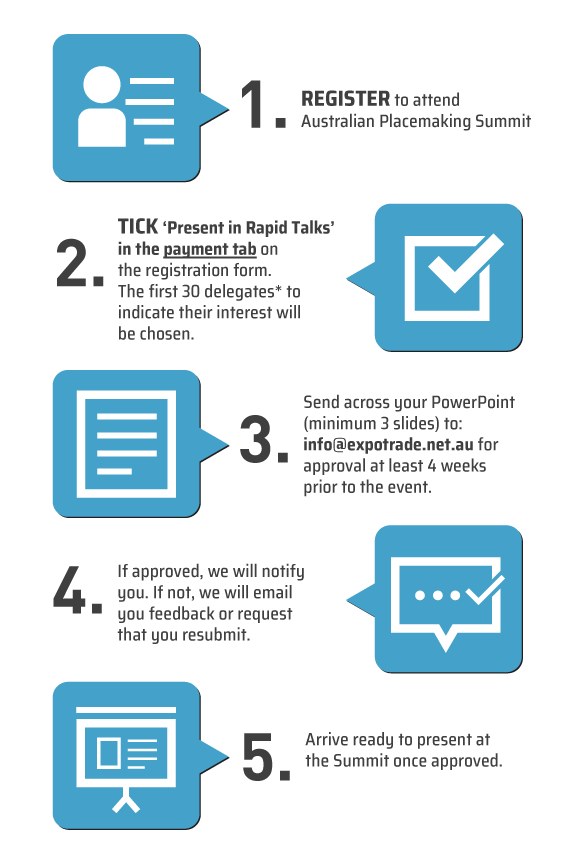 *limited to 1 rep per organisation
*not applicable to sponsors