Sponsors & Partners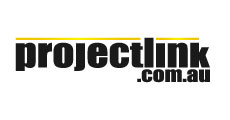 ProjectLink is one of Australia's biggest online directories for the building, road, landscaping, mining, port and railway sectors. ProjectLink offers a wide variety of building products and equipment and connects you to suppliers relevant to your industry.

At ProjectLink you are able to source projects based on project types. These include Buildings, Roads, Parks, Railways, Ports, Mining.

"Can't find the product? ProjectLink will source it for you".
For more information, please visit www.projectlink.com.au
---
Viewpoint is the leading global provider of integrated software solutions for the construction industry. We are trusted by nearly 8,000 customers to connect their office, team and field operations, improving project profitability, enhancing productivity and effectively collaborating across the broad construction ecosystem. Our innovations transform construction by aligning financial and HR systems, project management tools and mobile field solutions to minimise risk and increase efficiency.

For more information, please visit en-au.viewpoint.com

---


AECOM is a global network of design, engineering, construction and management professionals partnering with clients to imagine and deliver a better world. As a premier, fully integrated infrastructure firm, we unlock opportunities, protect our environment and improve people's lives.

From our first project in Canberra designing Commonwealth Avenue Bridge in the late 1950s, through to other iconic projects like Parliament House and now light rail, we have helped deliver some of Canberra's most iconic infrastructure.
For more information, please visit www.aecom.com

---
Nearmap brings the real world to you. Nearmap captures, manages and delivers the most frequently-updated location content in the world. Delivered within days of capture, our imagery is much higher resolution than satellite imagery and shows change over time. Nearmap helps users save time and money, reduce site visits and make better informed decisions with current, clear imagery.

For more information, please visit www.nearmap.com.au
---

TFE Hotels is a leading hotel operator across Australia, New Zealand and Europe including Adina Apartment Hotels, Medina Serviced Apartments, Rendezvous Hotels, Vibe Hotels, Travelodge Hotels and TFE Hotels Collection. These brands represent over 10,000 apartments and hotel rooms which vary in price, location and design to meet a range of different accommodation needs.
For more information, please visit www.tfehotels.com

---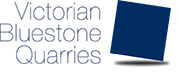 Victorian Bluestone Quarries was established to meet the natural stone requirements of both the local and international markets. With over 45 years experience in the Australian stone industry, Victorian Bluestone Quarries has built a solid reputation. Our state of the art dimension stone facility and office in Brooklyn is only 10 minutes from Melbourne City.

For more information, please visit www.vicbluestone.com.au
---


ICN aims to keep work from going offshore by helping to increase the number of home-grown manufacturers working on projects and other procurement options in Victoria.

ICN offers services that support enhanced local industry participation, local content considerations and assist with the project procurement process. ICN also administers the Victorian Industry Participation Policy on behalf of Government.

For more information, please visit www.icn.org.au

---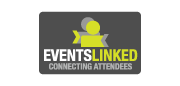 EventsLinked is an online networking facility - specifically designed for conference and seminar attendees. It allows the attendees of an event to interact with one-another, before and after the event.
For more information, please visit www.eventslinked.com