Placing People First at Expotrade's Brand New Placemaking Event
Posted On September 25, 2019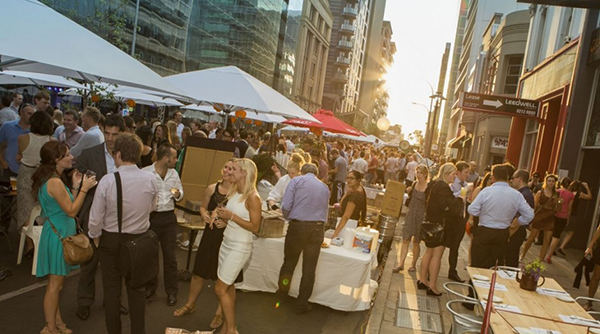 After 13 years organising leading built environment conferences across Australia and the Middle East, Expotrade has launched a brand-new event centred around the rapidly growing placemaking movement – the first summit of its kind in Australia.
The inaugural Australian Placemaking Summit is hitting Melbourne on the 25th and 26th of March 2020.
Taking place over two days, the summit will equip urban planners, developers, placemakers, architects, engineers, designers, policymakers and contractors with the knowledge needed to maximise their placemaking and urban renewal strategies, and to better understand how their expertise fits into human-focused yet commercially successful placemaking puzzles.
Opening the summit will be Kylie Legge, Founder & CEO of placemaking consultancy Place Partners and a leading voice of the Australian placemaking movement. Kylie is also a founder of research tool Place Score, which allows businesses and government bodies to determine whether placemaking opportunities exist within specific locations, while measuring the human-centric quality of our urban areas.
Kylie will draw from her work on Place Score to present on implementing evidence-based planning for place-based investment, also unpacking how practitioners can effectively collaborate to create successful places – the kinds of places people want to spend time in.
Joining Kylie at the Summit is San Francisco Planning Department's Senior Planner, Robin Abad Ocubillo, who leads the United States' first placemaking framework Places for People. Since its inception, the Places for People program has significantly streamlined government processes and lowered barriers for communities that create and maintain public spaces.
Robin will make the trip down to Melbourne to provide summit attendees with a San Franciscan perspective on the placemaking movement, exploring how the city's varied constituencies collaborate to successfully transform public spaces. The ever-evolving Tactical Urbanism approach will play a key role within Robin's speech, exploring how short-term, low-cost placemaking interventions can be utilised to catalyse long-term changes.
Long-term changes for diverse communities are also reflected in placemaking projects located closer to home. Sydney's ongoing $2.7 billion Quay Quarter Tower project will feature "campus style" offices formed into stacked vertical villages, designed to boost social interaction and support diverse work styles from the large-scale to the intimate. Fred Holt, Partner at the Nordic architecture practice designing Quay Quarter Tower 3XN, will explore how his firm is setting new standards for placemaking in Sydney.
In analysing how 3XN's Australian placemaking strategy works to redefine the public realm, Fred will utilise his work on The Sydney Fish Market as a case study of integrated, interaction-encouraging placemaking projects that sustain focus on the human scale.
Auckland's Frith Walker, Placemaking Manager at urban regeneration agency Panuku Development Auckland, is the summit's third international speaker.
Frith's work on projects including waterfront neighbourhood Wynyard Quarter and its public Silo Park, home of many an award-winning event, will underpin her speech Starting With Place and Not Forgetting the People. Her speech will centre around why starting with place is key when improving liveability within urban areas, and why place is fundamentally critical to humans in cities.
Providing a landscape architect's perspective on human-focused placemaking will be Anna Chauvel, Director of Canberran landscape and urban design firm Place Laboratory. One of Perth's leading landscape architects, Anna will step summit attendees through the iterative process of ACT's family-friendly, culturally diverse Wooley Street Project, exploring how place planning, experimentation, and effective consultation formed the reimagination of Wooley Street into a successful one.
From local landscape architects to international planners, the small-scale and the largest-scale in placemaking will be covered alongside 7+ hours of networking sessions at the first-ever Australian Placemaking Summit, placing attendees into the perfect environment to learn, share knowledge, and lead Australia towards more dynamic, connected, people-centred places.
About Expotrade
Expotrade is a global conference and event organizer with its head office based in Melbourne, Australia. Expotrade has delivered some of the largest, most successful B2B industry conferences and events in the areas of infrastructure, major projects, sustainability, technology & architecture.
For over 10 years, our unique blend of knowledge, experience and flexibility has accomplished an array of consistently top-quality events. Today, Expotrade events enjoy such a distinctive edge, they are amongst the best patronised in the calendar.
For more information, visit www.expotradeglobal.com